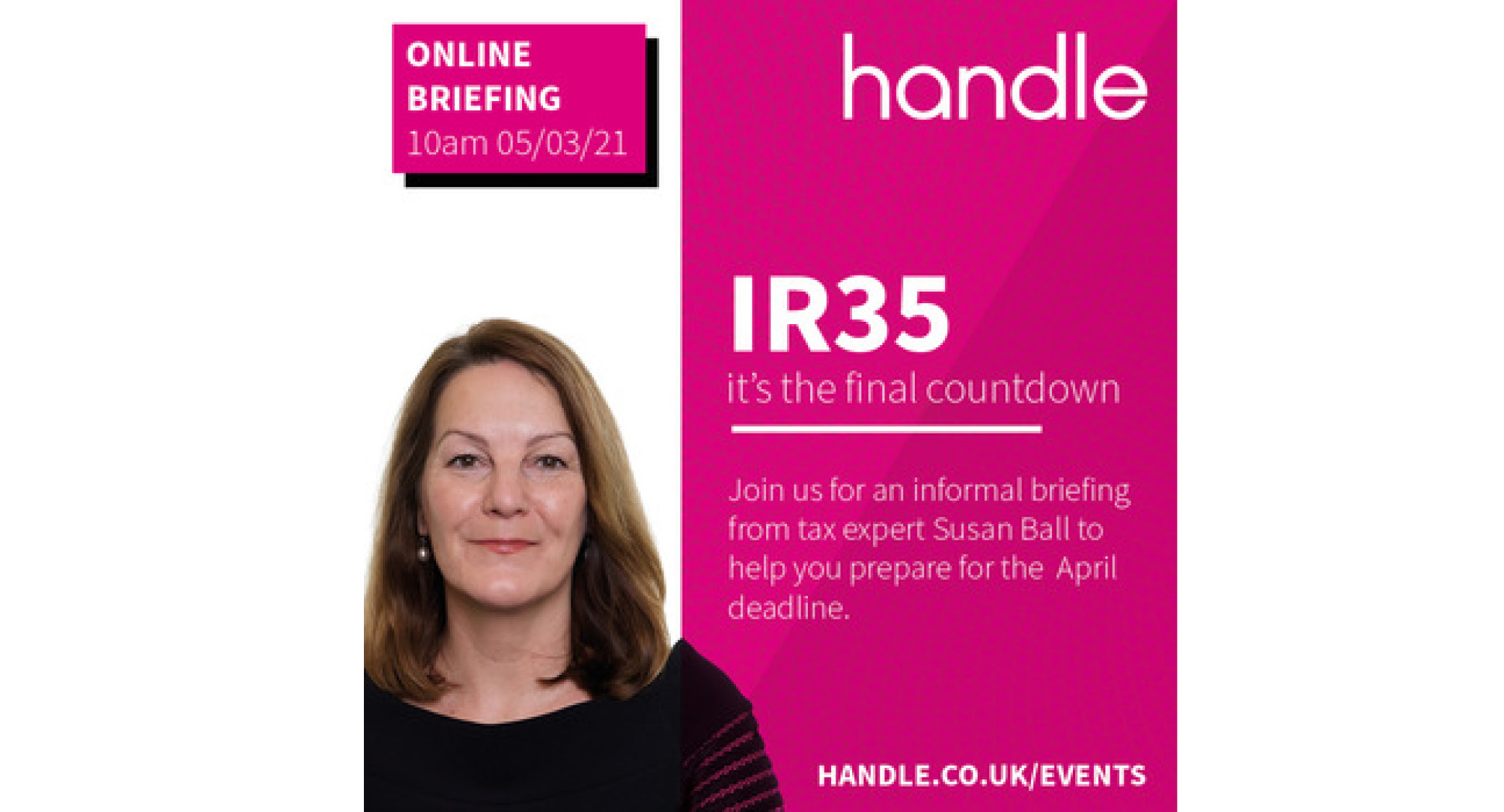 ​
Has your workforce has been audited, processes updated, recruitment partners briefed? What about your workers and internal stakeholders, are they feeling assured?

Join us for an informal briefing from tax expert Susan Ball at 10am on Friday 5th March, to support your final preparations and help ensure that your internal stakeholders are kept fully engaged.
This event has been designed to help anyone working at an SME within the creative industries as they prepare to become responsible for deciding their worker's employment status from 6th April 2021.

This event has now passed.