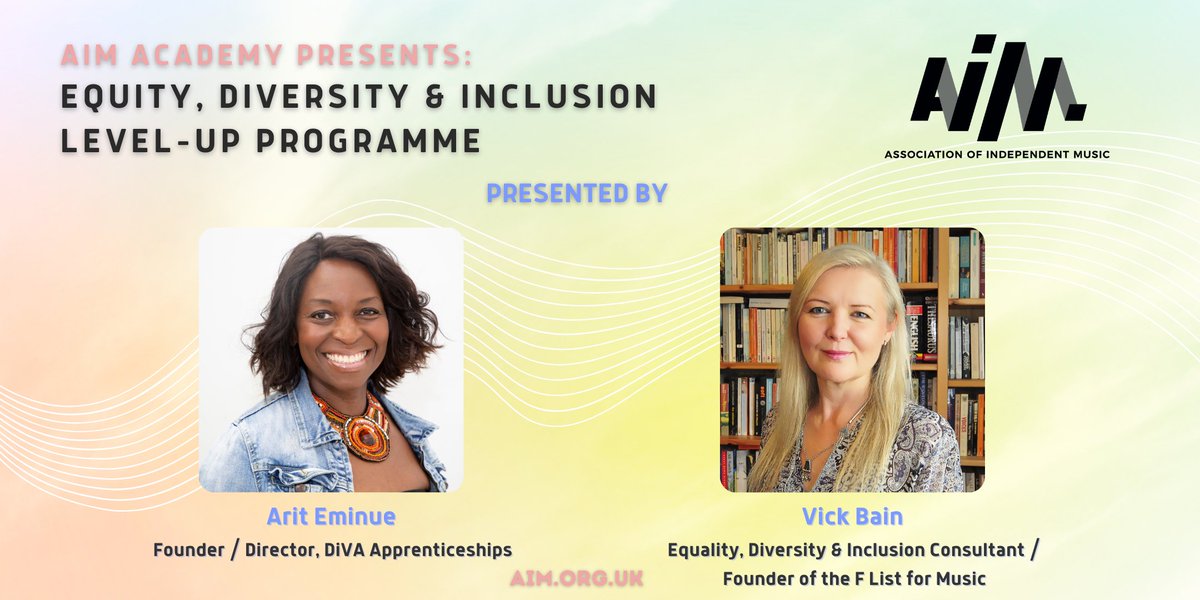 ​
This week we are celebrating Association of Independent Music (AIM) Equity, Diversity & Inclusion programme that starts 16th June 2021.
Presented by Arit Eminue and Vick Bain, the programme has been created to help accelerate change in the music industry and will cover unconscious bias, recruitment for an inclusive workplace, and the foundations of Equality, Diversity, and Inclusion.

We are proud to be a Friend of Association of Independent Music (AIM), and the sessions are available for all members. If you are not an AIM member and belong to the independent music community you can register for a free associate membership here.