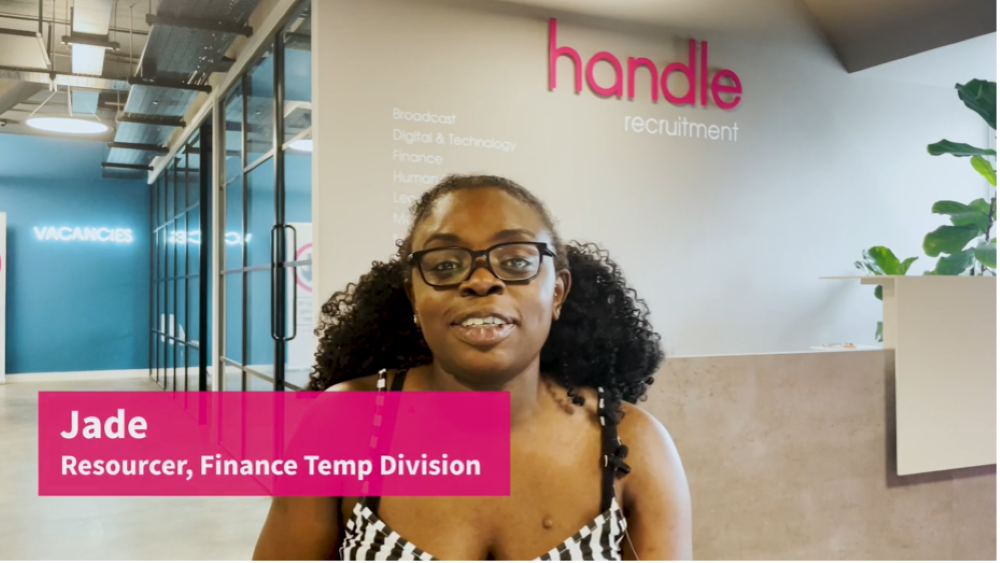 Would you like to help talented people love their career? What about working with some of your favourite brands?

We are currently hiring for a recruitment resourcer in HR and a recruitment consultant in technology.

Find out more about a career at Handle and check out our latest roles here.

"You're acknowledged for your work. Not only by your immediate manager but by senior members of the management team as well. You're not just an employee number."
- Jade Olanrewaju (Resourcer, Finance Temp Division)