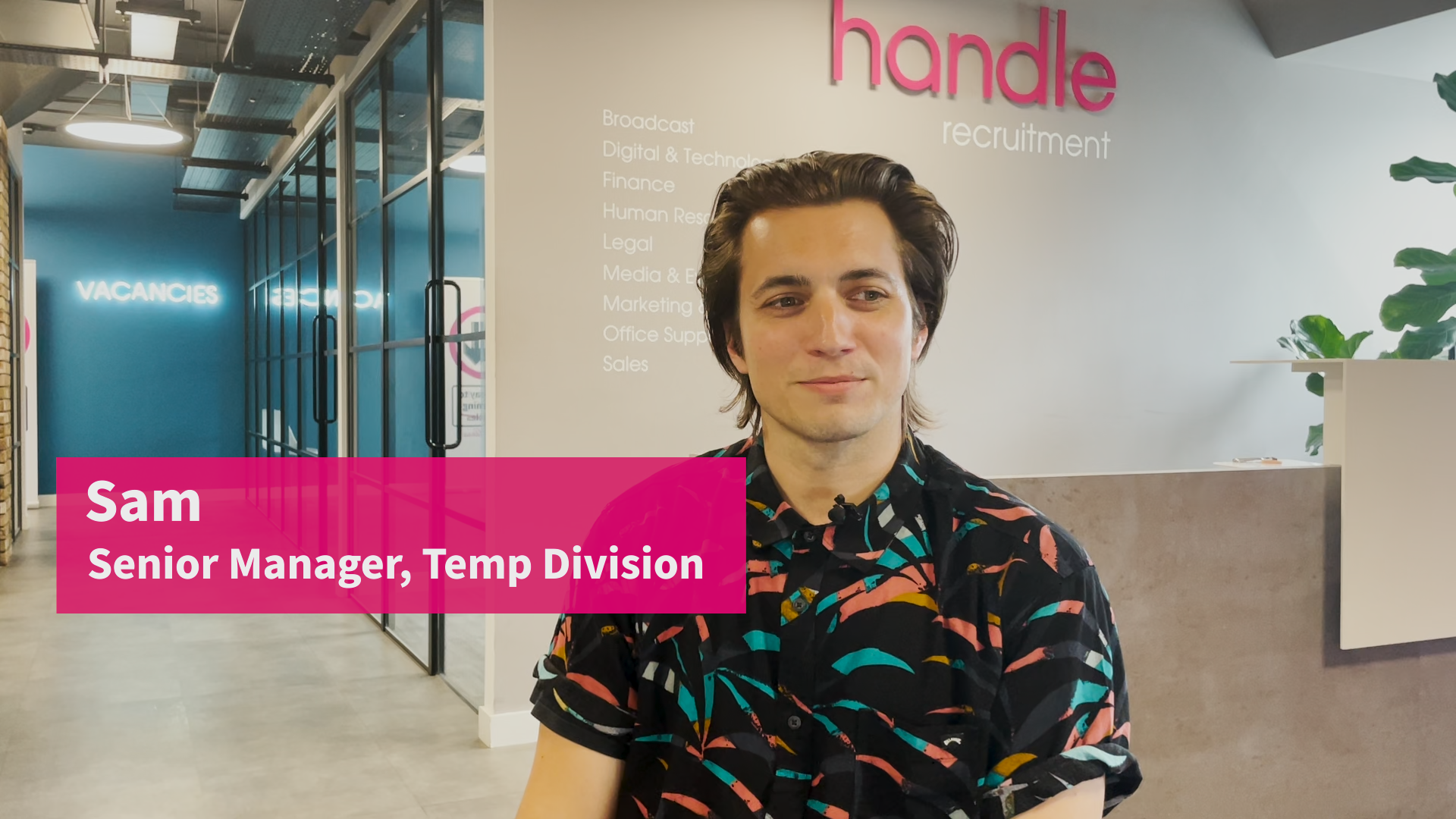 Would you like to help talented people love their career? What about working with some of your favourite brands?

We are currently hiring for a recruitment resourcer in HR and recruitment consultants in technology and broadcast media.

Find out more about a career at Handle and check out our latest roles here.

"It's creative and there's a lot of autonomy - I always heard that about Handle, and that's quite rare in recruitment." Sam Stock, (Senior Manager - Temp Division).