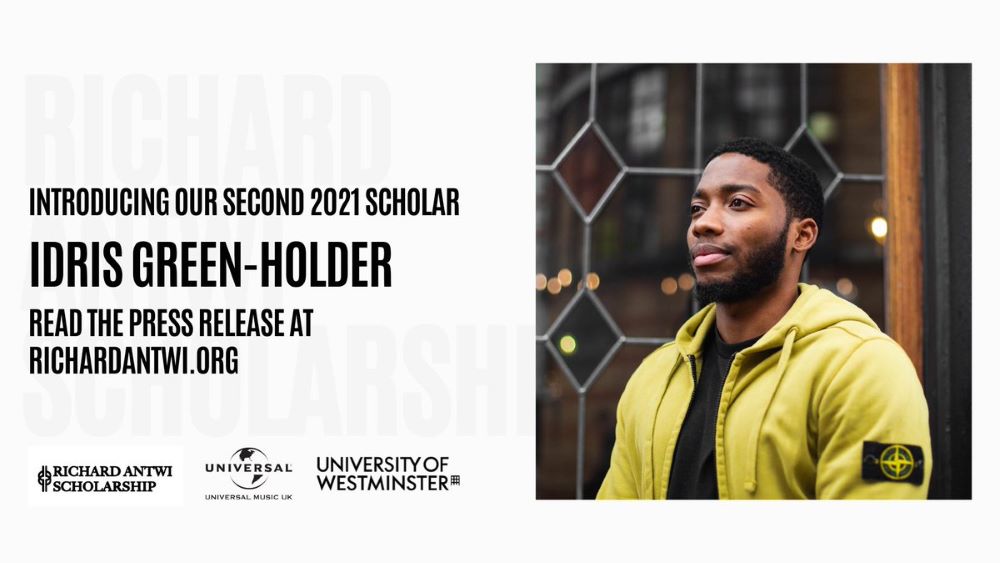 ​Congratulations to Idris Green-Holder!

Following the recent announcement of Shanice Edwards as the 2021 recipient of the Richard Antwi Scholarship, Idris has been announced to receive an additional award in conjunction with Universal Music Group.

This award includes a full scholarship for a place on the University of Westminster's MA Music Business Management course, including full coverage of course fees, mentorship, coaching, and a place on the Universal Music UK Graduate Programme as Richard Antwi Graduate Programme Executive.

In memory Richard Antwi, the scholarship was founded in 2016 by friends and family in support of diverse future industry leaders within music.

Find out more about their work here.