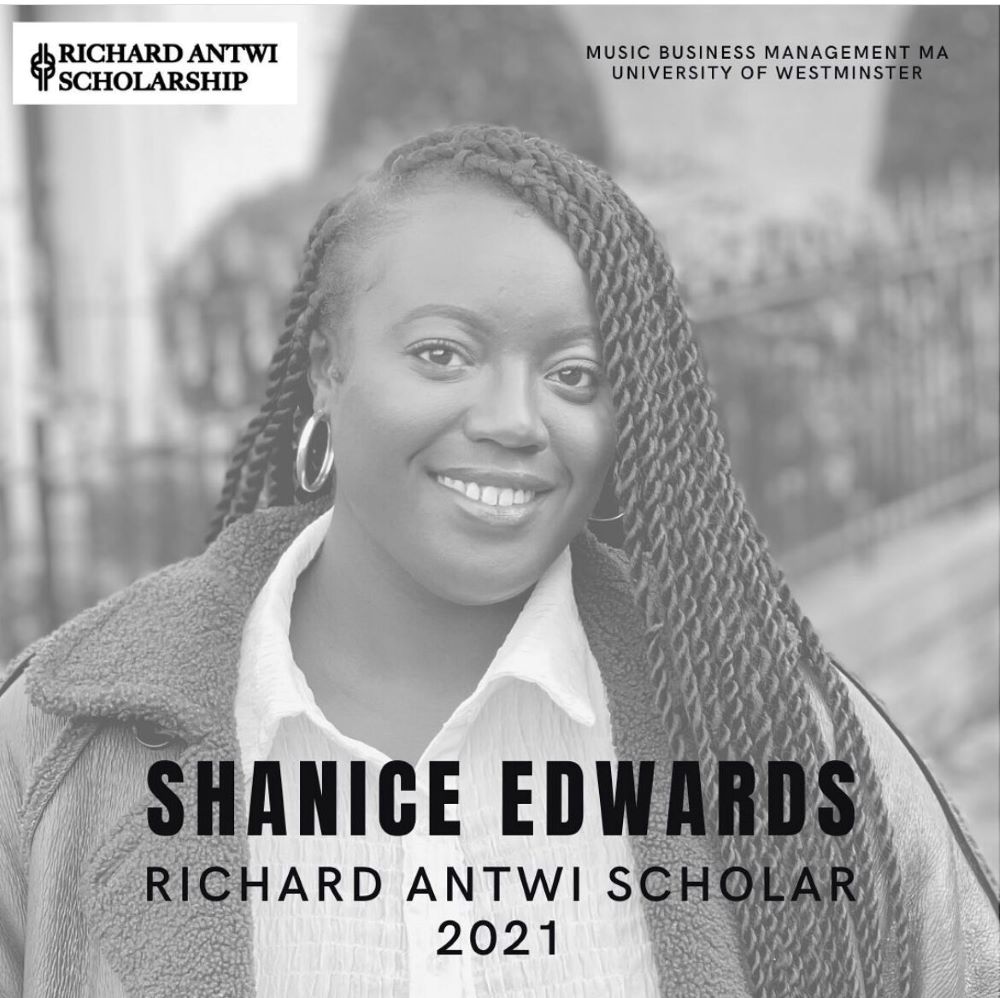 ​Congratulations to Shanice Edwards, the latest recipient of the Richard Antwi Scholarship, in conjunction with the University of Westminster.

The Richard Antwi Scholarship award provides full coverage of university course fees as well as mentorship from the RAS Team, with an aim to support Black and minority ethnic students who hold an offer of a place on the university's Music Business Management MA course.

The award is funded by all three UK major record labels including Sony Music Entertainment, Universal Music Group & Warner Music Group, as well as various independent companies including the likes of XL Recordings, Beggars Group, and Modest! Management.

Find out more about the Richard Antwi Scholarship here.