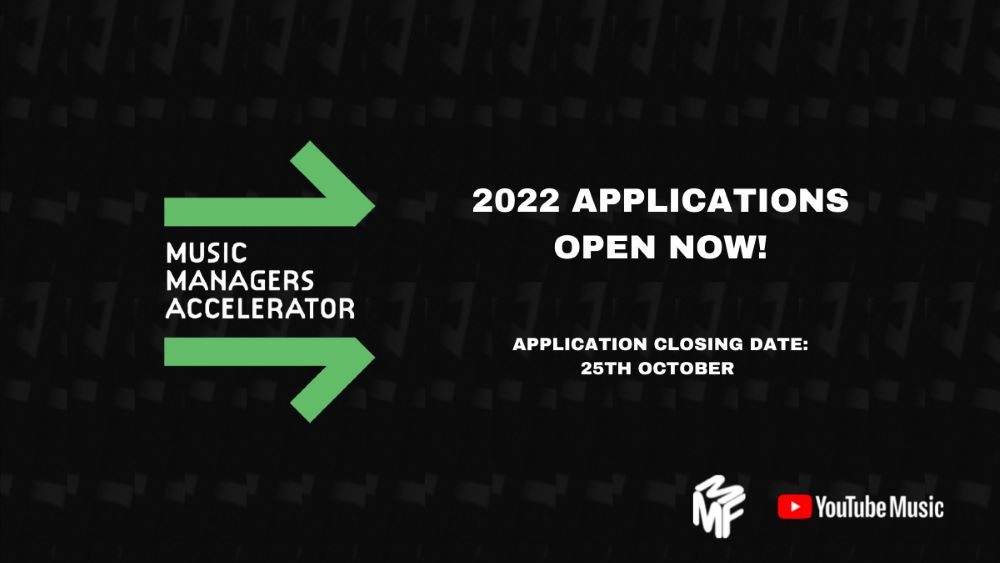 Calling all aspiring music managers!

The MMF (Music Managers Forum) have launched the 4th round of their grants and education programme Accelerator. Backed by YouTubeMusic, Arts Council England, Creative Scotland and the Scottish Music Industry Association (SMIA), the Accelerator programme supports 20+ UK-based music managers annually, offering 12-month grants and expert-led professional development.

More than 65 upcoming managers have benefitted from Accelerator to date - receiving grants of up to £15,000 alongside monthly professional development sessions.

Submissions close on Monday 25th October. Find out more here.