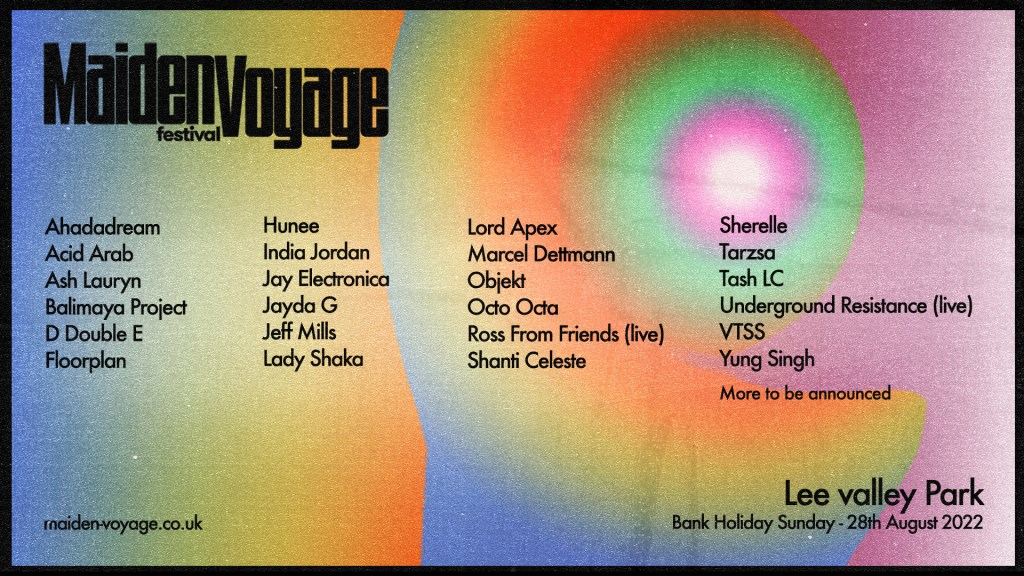 🎤 This week we're celebrating Maiden Voyage Festival - who recently announced their line-up for 2022, including the likes of D Double E, Jay Electronica & Ross From Friends.

The festival will be held 28th August 2022 in Lee Valley Park in North London. Tickets go on sale today at 11am and are only £10!

Don't miss out, tickets here. ​