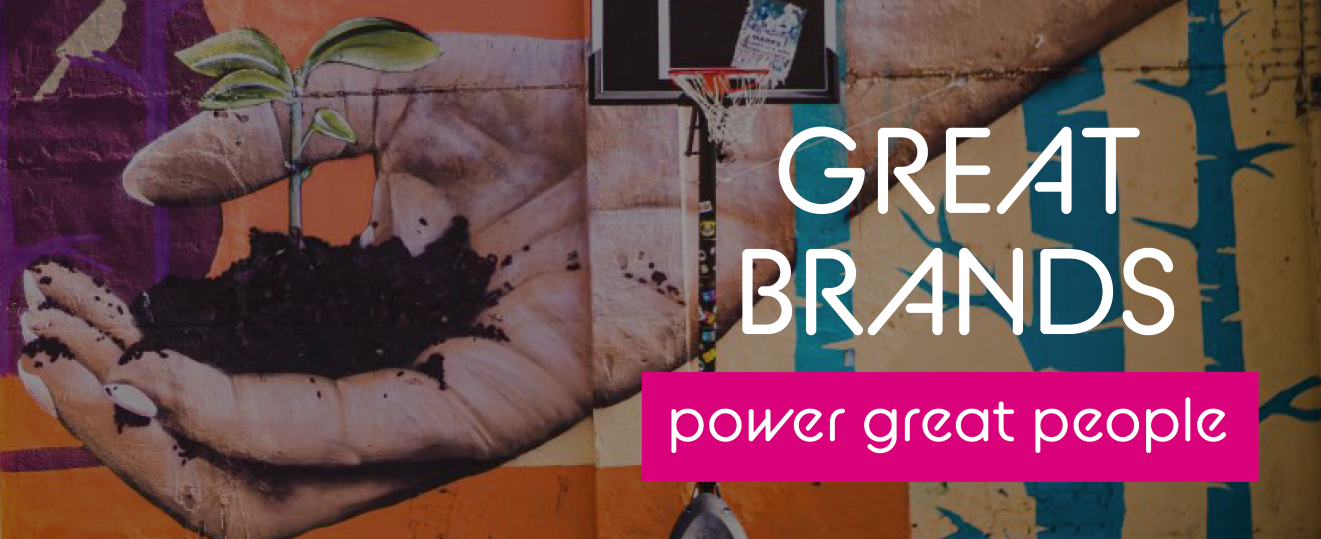 We surveyed 1,000 London-based professionals and asked them what it takes for a great brand to be somewhere great to work. All survey responses were anonymous and we offered no incentive or reward for completed surveys.
Across our respondents, ethics tipped the scales when asked what's important to them – candidates are looking for their favourite brands to walk the walk when it comes to their values, meaning strong D&I policies, sustainability practises, mental health support and altogether promoting good ethics in their work.
​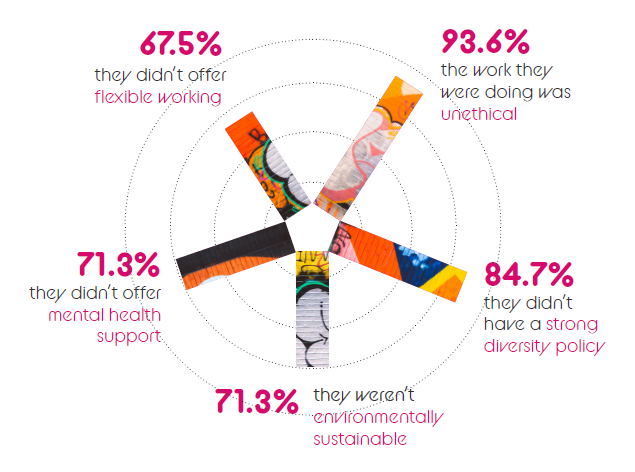 This is likely a product of the pandemic, where the companies that ensured support for their employees and reacted with integrity to social issues, came out stronger than ever. The companies that didn't suffered huge staff loss and found it harder to rebuild. Salesforce ranked #1 on Glassdoor's 2021 Best Places to work list, with employee wellbeing support being a focus for them throughout the pandemic and before. As of 2021, Glassdoor launched its own Diversity and Inclusion rating system, with Salesforce topping the list at 4.6/5.
In 2022's list, ServiceNow lead the way with a strong focus on diversity, with a perfect rating in Human Rights Campaign's 2022 Corporate Equality Index (CEI) – namely for their work on LGBTQ+ inclusion.
While flexible working seemed like it would tip the balance for most candidates (and that's not to say it isn't important, with over half seeing it as a non-negotiable), candidates on average are more concerned with the meaningful work companies to do support their employees and the communities they serve.
​
​
​