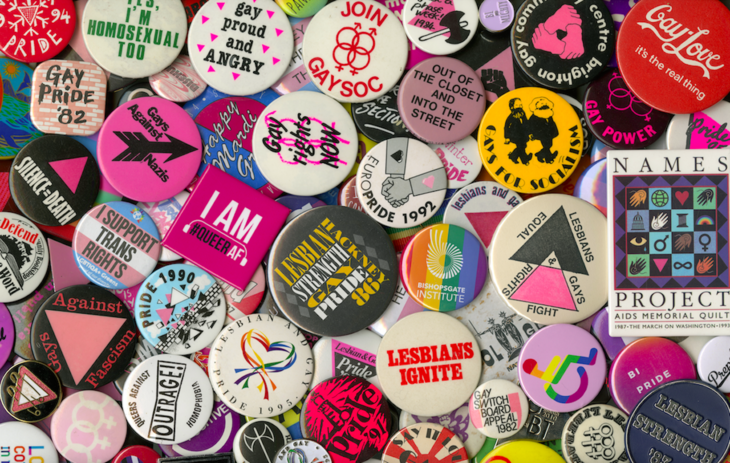 🌈 In celebration of LGBT+ history month in the UK, we're spotlighting Bishopsgate Institute's new exhibition - Out and About! Archiving LGBTQ+ history at Barbican Centre.

Featuring "items documenting areas of pride, protest, performance, and art; from the gay rights movement to the everyday celebrations and struggles of LGBTQ+ Londoners", the gallery will also hold talks and conversations by individuals featured in the exhibition.

The exhibition runs from 28th Feb-21st March 2022, and tickets are free. Find out more here.​