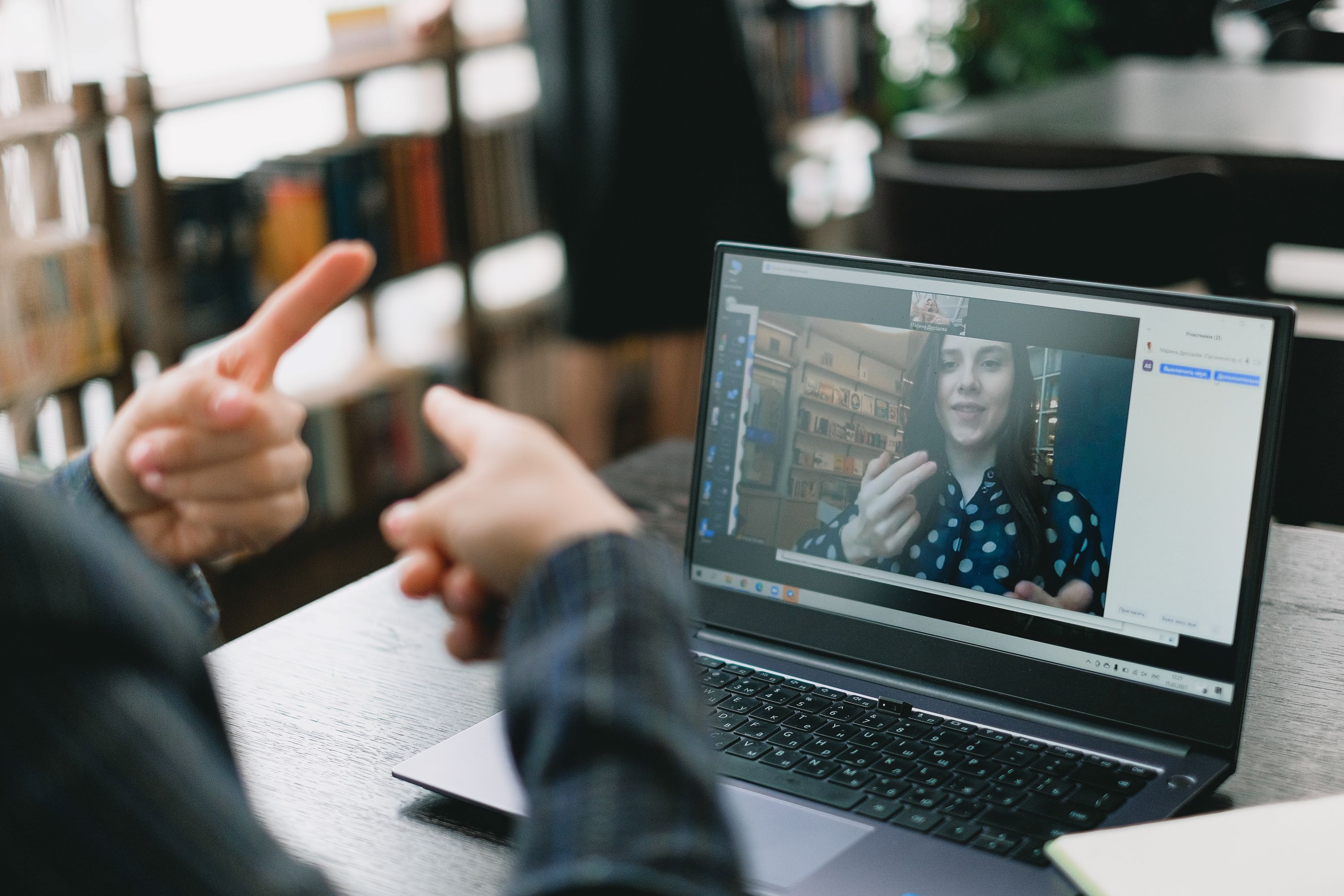 CODA was the story we should have been talking about post-Oscars, becoming the first film featuring a predominantly deaf cast to win Best Picture, and star Troy Kotsur also taking home a historic Best Supporting Actor statue.
With deafness taking centre stage culturally, it's time to ask - why are the statistics on hearing loss at work still so abysmal?
Almost three-quarters (74%) of peoplefeel that their employment opportunities are limited because of their hearing loss

On average, people with hearing loss are paid £2,000 less per year than the general population – an annual £4 billion in lost income across the UK

42% of people with hearing loss do not try and seek help at work
Keen to see what can be done, we reached out to Claire Lavery, Associate Director for Employment at RNID, to find out what companies need to be doing to welcome and support deaf talent.
How can employers communicate their commitment to deaf candidates, or those with hearing loss, so they feel confident applying to roles?
As an employer, you want to attract, recruit and retain the best talent. Deafness and hearing loss do not limit anyone's capacity for excellence!
Employers should show their commitment from the get-go. Clearly state on the application form that you offer communication support at interviews, if required, include a sign language interpreter or speech-to-text reporter. Ensure the application form is in plain English and avoids jargon so that it's more accessible for sign language users.
Be clear about what interviews will consist of, as this helps candidates determine whether adjustments are needed. Finding out about communication needs ahead of time will ensure candidates who are deaf or have hearing loss are not unfairly disadvantaged during the recruitment process.
Consider offering a job trial as part of the recruitment process. Work trials give applicants a chance to demonstrate their skills in a practical way, rather than having to go through a formal recruitment process that might be inaccessible to them.
What should companies do to make employees comfortable being honest about hearing loss?
Hearing loss affects 1 in 8 people of working age, so it's crucial to create a supportive workplace culture where employees can be open about it, and have equal access to opportunities.
Consider one-to-one meetings that allow employees to discuss the development of any health conditions relevant to work. Once someone speaks about hearing loss with you, it's ok to ask how it affects them at work.
Reasonable adjustments will vary from person to person. Many adjustments will be small, such as changing the position of someone's desk, ensuring meeting rooms have good lighting to enable lipreading, providing an amplified phone or providing written notes ahead of a meeting.
Also, if you offer health checks for your employees, include a hearing check as part of this so identifying and addressing hearing loss becomes an accepted part of your organisation's culture.
Are there mental health consequences of dealing with hearing loss at work?
Managing hearing loss at work can be isolating and frustrating for employees without the right support.
Employees may feel stressed about missing content in a meeting, or they may struggle to hear in a busy office environment. People with hearing loss may fear that their employer or colleagues have a negative perception of them or their abilities, and can lose confidence in seeking promotion. People with hearing loss can miss out on the social aspects of work - office banter or catch-ups with colleagues after work in noisy venues.
As a take-away, what are the top 3 things employers can do to ensure that workplaces are made as accessible as possible for people with hearing loss?
Deaf awareness training for staff, so they can communicate more effectively with staff who are deaf or have hearing loss.

Give Workplace Assessments to new starters to identify what adjustments are needed - follow up once the employee has started, to check if you need more.

Actively ask for feedback, and keep the conversation open so that employees feel confident approaching you if they need support.
Looking for more information about recruiting and supporting deaf employees and employees with hearing loss? Visit www.rnid.org.uk