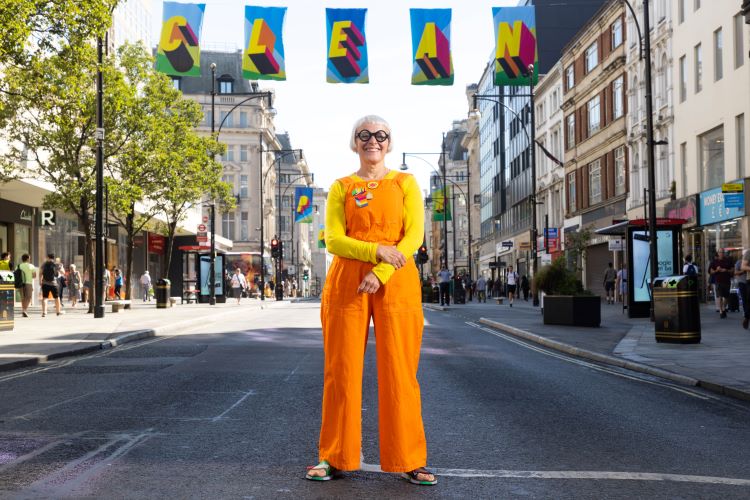 ​If you have visited our Oxford Street office this week you might have seen these already!

This week we're celebrating Morag Myerscough- who has designed an aerial installation of 105 flags across Oxford Street in support of the Clean Power campaign.

The Clean Power campaign is an extension of the#TOGETHERBANDmovement, which has run since 2015 and aims to find ways to humanise the United Nation's 17 global sustainability goals.

The installation marks the first time that an installation on Oxford Street has supported an environmental cause, and will be in London for four weeks before moving on to other countries including Japan, USA, Italy, Australia and New Zealand.

Once the campaign is over, the flags will be repurposed and made into bags.

Next time you're visiting the Handle office, make sure to get a look!