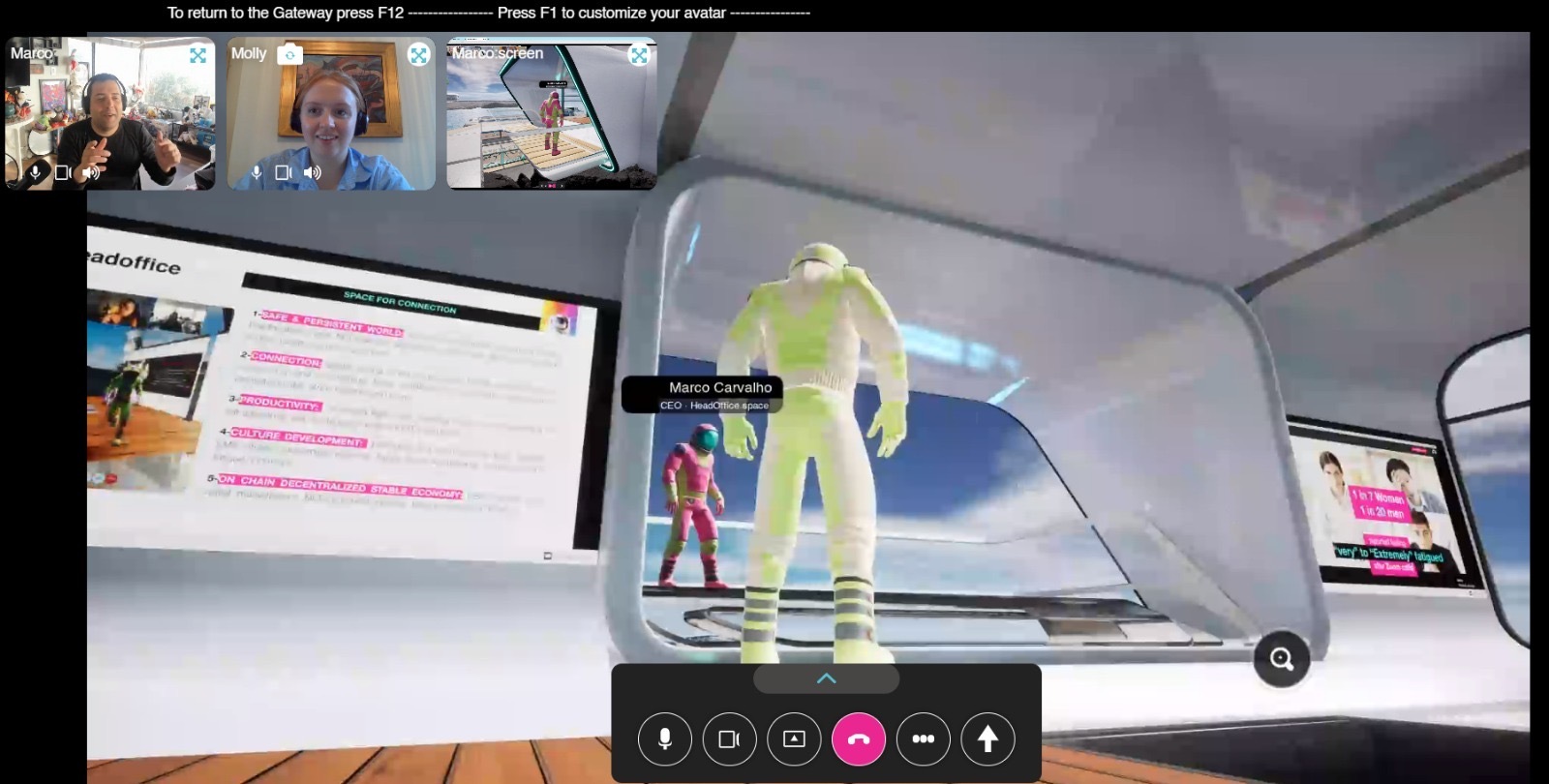 Job searches for remote positions have reached 85% in 2022 - an all-time high. And at the same time 'Zoom Fatigue' has well and truly taken over, with 72% of people struggling to tell who's speaking during video calls, 66% feeling disengaged, and 63% missing out on crucial visual cues like facial expressions.
So, what does any of this have to do with metaverses?
I'll admit to having been one of those people who was confused by what a metaverse actually is. For anyone who's head is still spinning, they are immersive, digital worlds that use virtual reality technologies. They differ from games in their potential to use real-life identities, and often have more expansive purposes like work, learning and shopping.
Intrigues to find out what problems metaverses could solve at work, I spoke to Maria Moraes Robinson, CEO Brasil at Holonomics and co-author of Deep Tech and the Amplified Organisation.
'The issue is that people who are onboarding virtually are losing the experience of visiting the organisation - the place, the culture, the sense of belonging. With the metaverse, we can potentially use resources to create experiences that put remote people back inside this culture and explain the history of the organisation.'
What is the experience of working in a metaverse actually like?
I got in touch with Marco Carvalho, Co-Founder at HeadOffice.space, an ambitious metaverse which positions itself as 'company headquarters in the metaverse', where businesses can have training, offices, campuses and events virtually.
I arrived into the metaverse - HeadOffice's is built on a moon, because according to Marco, 'The moon is nobody's, there's no nation. So it's for everybody.' My tour started in the headquarters, and took me into their various offices, presentation and training rooms, the sea outside (which we flew over), and even a church (the first Catholic church in the metaverse!)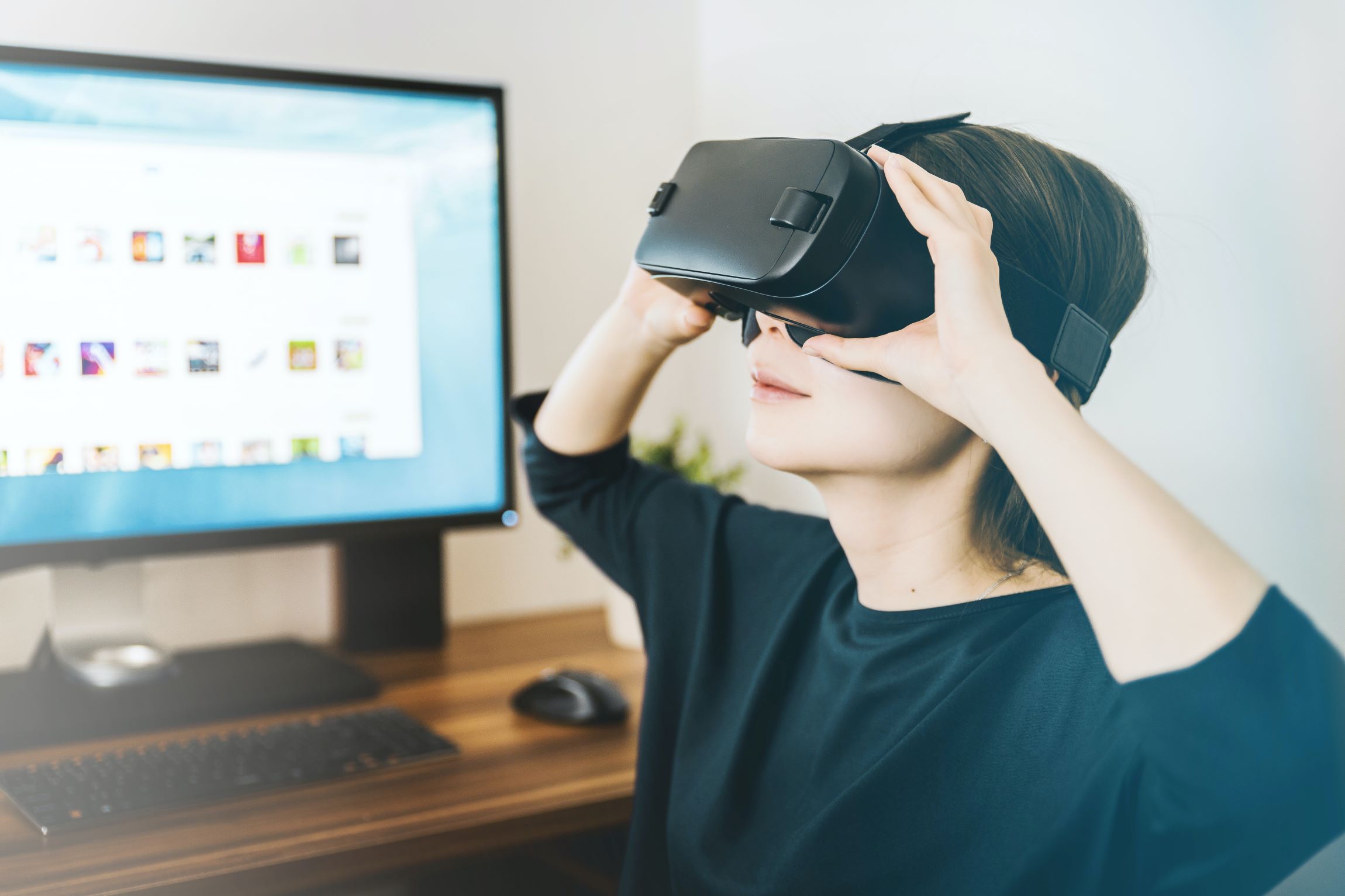 The opportunities seem endless. Clearsale, who already use HeadOffice alongside companies like Merkle, have 14 different training rooms for their staff to visit during onboarding: to teach home-office ergonomics, see the benefits they're entitled to, and access activities about diversity and privilege.
Experiences are key for Marco; 'I believe, especially now with companies being so fully remote, this is the next best thing for human interaction than being in-person. Your brain doesn't differentiate from reality. At the end of this tour, you will remember the places you visited and forget it was online.'
This innately 'human' experience of walking around and talking with someone, is echoed by Maria, 'Technology is a medium, a way to do things, but it can't substitute the human aspect. It's engagement through visual stories, and we can make the virtual world real if it is based on the lived experience of people.'
And it's not just onboarding, HeadOffice are opening an area where people will be able to recruit. You will be able to tailor the space to your recruitment style, for example: escape rooms that people can escape using their engineering knowledge. 'It's great for interviews, because you can walk around with the person and they're so focused on the activity of walking that nerves subside, and their guard is down a little.'
It's very early days for metaverses, but should People teams be considering their uses?
'It's very important to have intention,' says Maria, 'That will be the role of HR. HR understands the importance of relationships, and engagement, and can put the strategy in practice as these technologies develop and become more viable.'
What is clear already is that the companies that are curious about these kinds of technologies and their opportunities for creativity and connection, will be the companies that can recruit and retain the best and brightest talent in the future.
​