​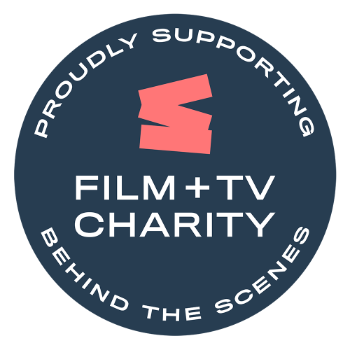 Handle Freelance Solutions is proud to be an Industry Friend of the Film and TV Charity
Every year the Film and TV Charity support thousands of people in film, TV and cinema to address and overcome personal and professional obstacles. Some have needed to rebuild their confidence, get past a crisis, develop a new skill, or realise a dream project, whilst others have needed more practical support, such as an emergency grant, or access to mental health support.
SUPPORT AVAILABLE TO YOU
Available to everyone working behind the scenes in film, TV, and cinema – from Make-Up Artists to VFX teams, Production Managers and Casting Agents and those Freelancing on a project, through to office workers in sales, finance, marketing, or
distribution, our friendly, professional advisors are here to help you.
No problem is too big or too small.
FINANCIAL SUPPORT
MENTAL HEALTH SUPPORT
PROFESSIONAL DEVELOPMENT
You can pick up the phone, email, or speak to someone through the online chat or through the Sign Assist Portal for BSL users – whichever you feel most comfortable with. All calls are totally confidential, and it is completely up to you if you want to go ahead with the next steps their advisors may suggest.
If you are struggling to use any of our online tools or want additional tailored support, please contact the Film and TV Charity on 0800 054 0000 or use the Live Chat service on the Film and TV Charity website.
​