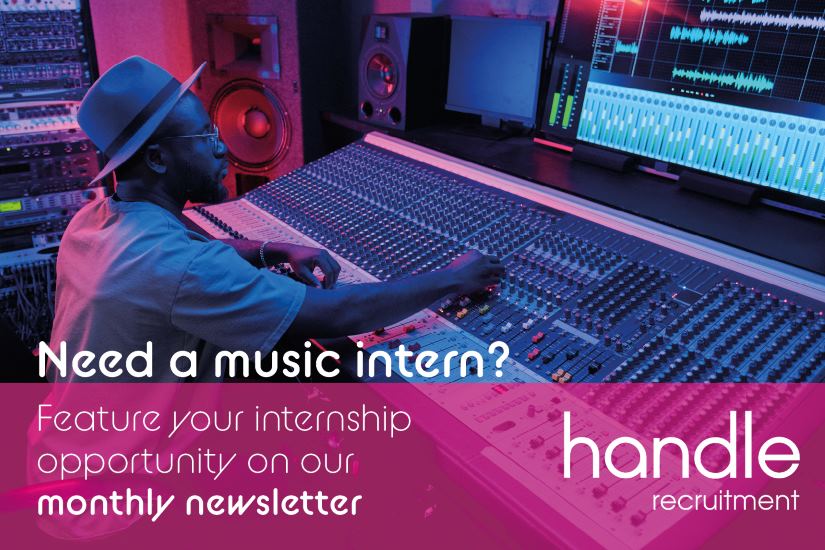 ✨ Are you a music company looking for great talent?

💻 Do you have live internship opportunities you want to share with determined and dedicated candidates?

We've got you covered ✔

As part of our new Music Industry Career hub, we share a monthly newsletter with our network of aspiring music industry professionals.

Whether you're a major label or an independent production company - we're here to support you and promote your internships to the candidates you want.

Any opportunity that we promote will link directly to your own job advert so that they apply to you directly.