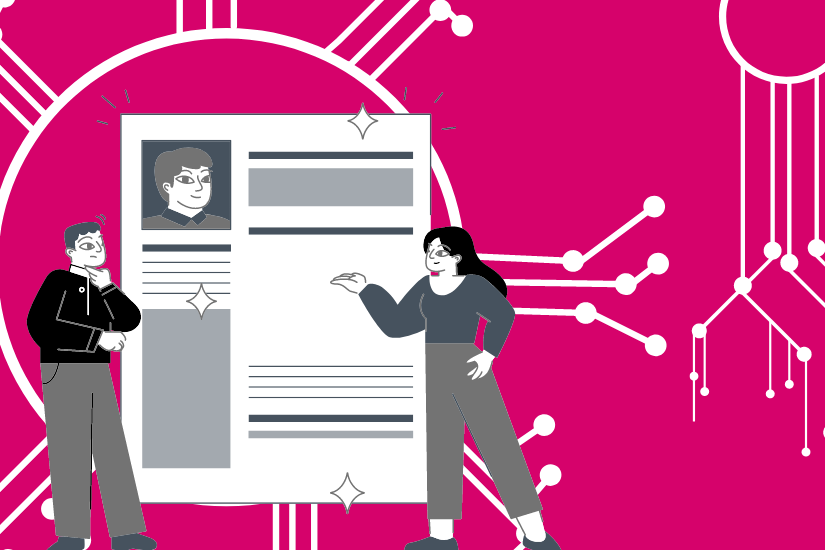 ​
AI is completely transforming the landscape of talent acquisition.
From writing job adverts, to sourcing, interviewing and selection - there is no part of the process that the technology isn't already 'capable' of completing. So what does this mean for talent acquisition teams?
With the conversation around AI difficult to avoid, it's easy for talent acquisition professionals to feel overwhelmed by technologies that are changing the nature of their roles. Many are also unsure about the ethics of these technologies; in a recent poll 63% of our People Experience Community said they were not at all comfortable with AI having the final say in hiring decisions.
Last week, Handle ran a private event for some of our senior talent acquisition contacts, hosted by AI ethics researcher Was Rahman, with the goal of giving people the space to ask all the questions they want to ask about AI and its effects on talent acquisition.
It was a private session (and will stay that way!) but here's a small peek at a few of the key takeaways:
Is speed really everything?
One of AI's current strengths is automating repetitive, volume-driven recruitment tasks. A lot of focus is on speed of delivery, and what this means for leaner talent teams, but less focus seems to be placed on the quality of candidates… Does that need to change?
Where do humans bring value?
As AI automation and efficiency increase, the role of recruiters will evolve. The 'human' aspects of talent acquisition; 'judgement, social interaction, personal relationships, empathy' will matter more as AI develops further, and its ability to perform recruitment tasks well increases.
Can TA teams hold technology accountable?
Talent and DEI teams (in companies worth their salt) spend a lot of time putting measures in place to reduce bias in hiring. When outsourcing to AI, a lot of those decisions are being made outside of the business. As a result, TA leaders are going to need to get comfortable asking vendors the hard questions around bias, data and accountability.
Interested in coming to a Handle HR or Talent event?
Let us know below what you'd like us to research!
​
​
​