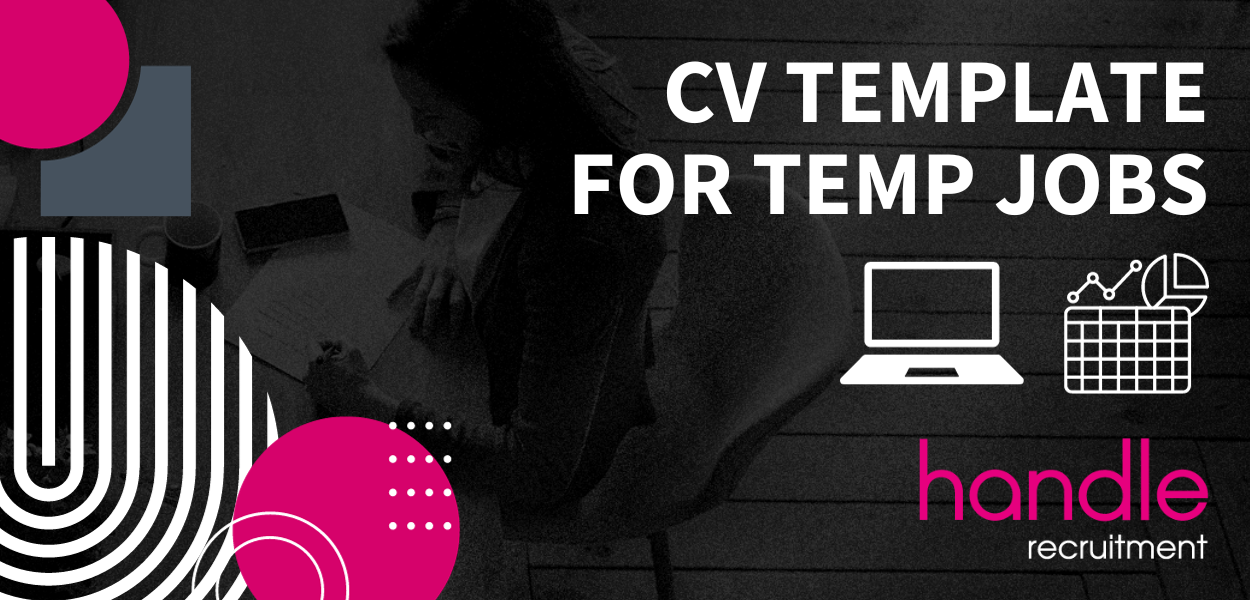 ​
If you're applying for a temporary job, time is of the essence.
Interim opportunities get filled fast - so the key with this type of CV is to create as little work for the hiring manager as possible. By making some minor adjustments, and following our template, you can use your CV for temp roles across the creative industries.
How to stand out
List your hard skills high up on your CV – Microsoft Office 365, Google Workspace, and any other software that's relevant to the role you're applying for. If you haven't got any training in these so far, you can take free courses in Office and Google today. These will provide you with a qualification you can list alongside these skills.
Think of it this way – if the temp role you're applying for involves data management using Excel, having this as a hard skill listed (as well as a qualification), will let the hiring manager know they can count on you to do the job straight away.
If you do a lot of temp work, it may be that you have a lot of different work experience that you wish to list. Rather than going past 2 pages, you can lean into the fact you've provided specific support for various companies.
E.g. office support for the companies including: [Company name] | [Company name] | [Company name]
Avoid any fluff or unnecessary information that doesn't help your potential employer get a good picture of your experience. Focus on successes and projects that demonstrate your skills when explaining your duties in a past position.
Must-haves
Education: One of the main things employers will need to know is what qualifications you have. If you have a university degree, ensure this is listed correctly with what grade you attained. Equally, your A Levels and GCSEs must be formatted properly with grades listed.

Contact details: keep these perfectly formatted and high up on your CV.
Download our template below:
​
​
​
​