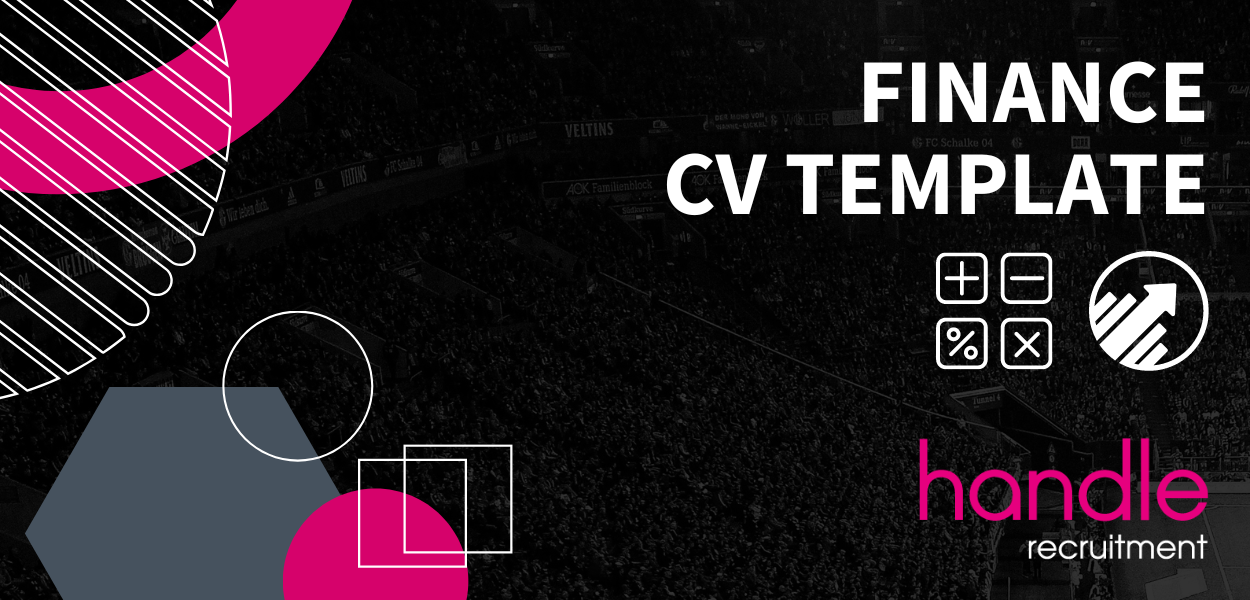 ​
Ready to take your first steps into a finance role in the creative industries?
There's no shortage of finance graduates – but there is a shortage of graduates with strong CVs.
A detailed CV that displays your qualifications, as well as your passion for your chosen industry, is crucial in getting you through the door to your first role. Below is our breakdown of what makes a strong finance CV.
Must-haves
These are your fundamentals and will inform the recruiter of the type of person you want to come across as.
Before anything else – your financial qualifications must be front and centre.

List your accountancy qualifications followed by your university grade. Ensure this is all correctly formatted and easy to see at first glance for the hiring manager.

This should cover any qualifications you have attained: AAT, ACCA, CIMA, ACA etc. You should also clarify how far along in these qualifications you are.

Make sure your university grades are clearly stated – what your final grade was will give a better steer of how many exemptions you have.

List your hard skills and software training you have - Xero, Quickbooks, Sage 50 and Excel. Companies we speak to will be looking for experience learning VLOOKUP and PivotTables (these are usually the minimum requirements on job specs for finance graduates).
How to stand out
The key to getting a finance role in a creative company is to show your passion for the industry. If you have done any projects outside of your studies that relate to the company you're applying for, this will set you apart from a sea of qualified finance graduates!

​

Eg. If you're applying for a finance role within a record label, having a proven interest in music will make a huge difference – writing a music blog, DJing, or helping with a music organisation are all good examples.

Hiring managers are looking for candidates who are willing to go the extra mile. Having some form of experience will make a huge difference, whether it's having done a placement during university in a finance role, or even an internship outside of uni. If you have this experience – list this high up in your CV with a list of duties you assisted with.

Volunteering with your university treasury team or local businesses will show you've been proactive in preparing for your career. Speak about projects you may have been involved in that required you to budget, fundraise or document any finance-related information.
Download our template below:
​
​
​
​