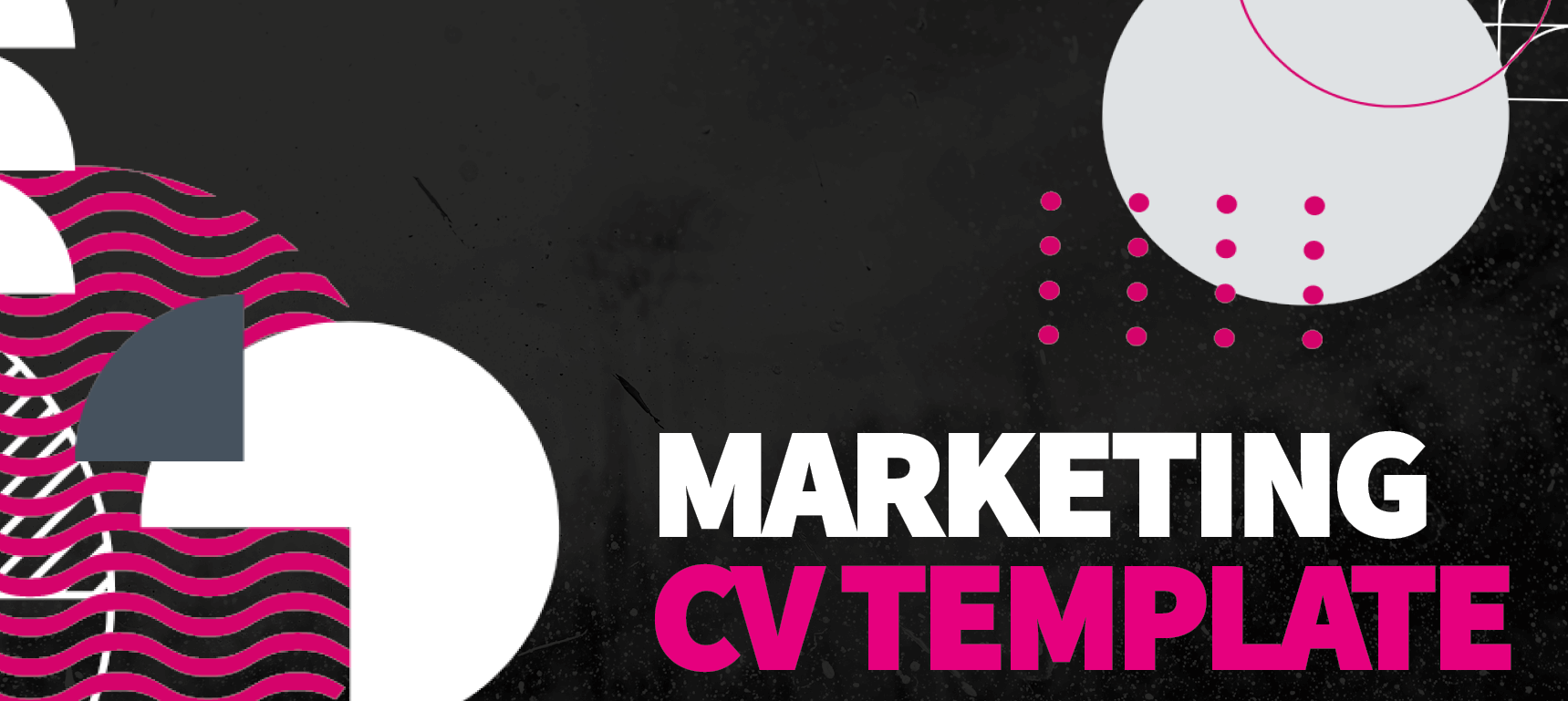 ​
Marketing is one of the most popular industries to start in - so how do you stand out?
You may have gained valuable experience, but presenting it is another matter. Luckily, we've created a template to help take your CV to the next level.
How to stand out
Recruiters want to see initiative, and that you are proactive. These are important to qualities to have and will help you progress to the next stage.
Portfolio: While this isn't a necessity at the start of your career, a website portfolio is a great way to show evidence of previous work and provide a clear picture of your skills. If you have one of these, add it to the top of your CV next to your contact details. You could also include this as a document – if so, house this on your LinkedIn and send through with any application you send.

Key Skills: If you have any hard skills (design, video editing, photo editing etc.) that require training in some form - list these high up on your CV so the hiring manager knows what you can do from the start. As an entry-level marketer, you won't be expected to be expert-level, but experience using programmes such as Adobe Suite, Google Analytics or Hootsuite for example will show that you can support on projects quicker than others.

If you have taken any courses to boost your skills, such as training in SEO, be sure to put this down. If you haven't now is a great time to start! Courses including Google's Fundamentals of Digital Marketingas well as HubSpot's SEO Certification course are extremely helpful.

Have you helped a friend create a website? Or started a podcast at university? Include any personal projects you've worked on outside of your course/jobs. Add this to a dedicated section on your CV.
What makes a marketing CV different?
A lot of jobs in marketing involve creative content and production. If you're applying for creative roles, use your CV as an opportunity to demonstrate your flair for design. A clean and unique CV could push you above the competition if your role involves creating bespoke, well-designed content.

For client-facing roles like account managers - communication is a huge part of your day-to-day. Ensure your CV has flawless formatting, appropriate fonts and absolutely no grammatical errors.
Must-haves
Marketing is a results-based industry, so it's important to include any results driven by work you have done in previous roles or internships. Did you build a brand's follower base? Did you raise traffic to your company's website using SEO? Include hard figures to back up your work.

Education: Follow the criteria in our template to find out how to present your grades at school or any further education. It's a simple thing to slip up on and can mislead the hiring manager!
​
Download our template below:
​
​
​
​