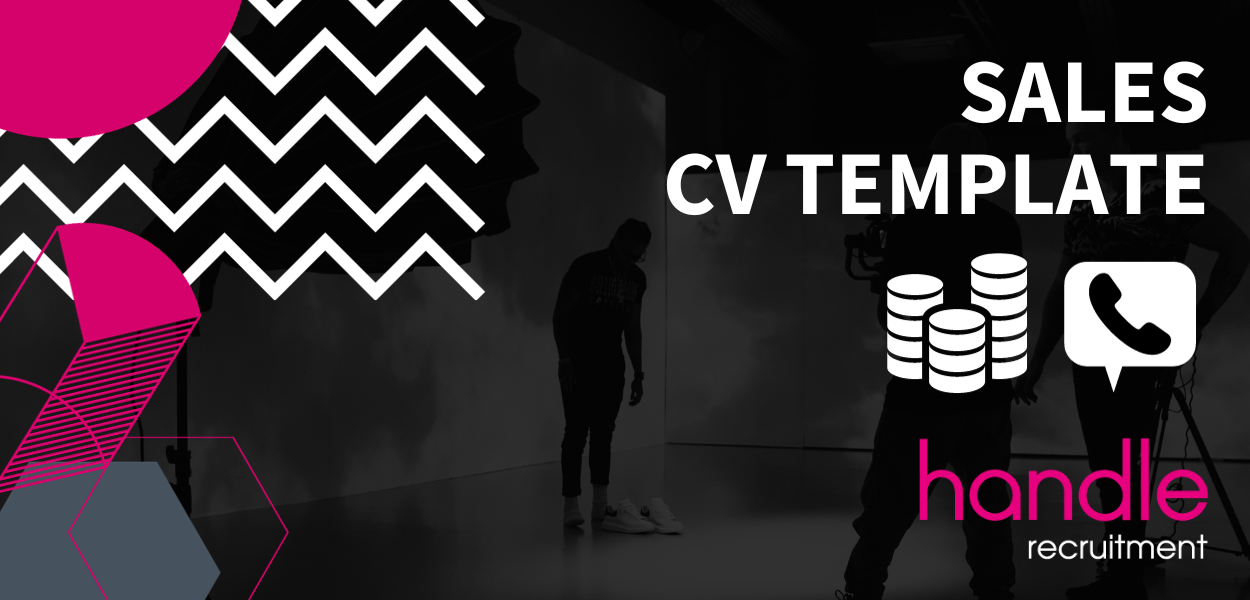 Ready for your career in sales?
Working in sales means there's never a dull moment - it's a role that exists across the whole span of the creative industries and involves relationship building, strategic thinking and forward-thinking to secure business.
If you're starting out, here are the fundamentals for your CV to put your best foot forward:
How to stand out!
What technical skills do you have? There are various examples of CRM software you can learn to use to help you understand analytics and customer experience. Experience and skill in software like Office 365 and Google Workspace (Docs, Sheets and more) are going to make you more valuable to a potential employer.

Sales is an extremely results-driven industry. While you may be starting out and won't have a ton of experience, anything you can list that drove results for a company will help. If you have completed an internship, it's likely you will have supported a Sales Manager or similar title. Assisting with a sales pitch that won big business, building a sales plan for a new client, or anything that generates leads will help.

Speak about volunteering opportunities such as fundraising for charity, or enterprise projects taken on during university or school. If you've set up a club night during university, for example, this is a clear example of taking initiative, handling finances and securing business.

​

Any profit your personal projects have made will be beneficial. If you have set up your own business, outline your results as well as budgets, targets and strategy.
Must-haves
Lead with a strong description of yourself. Focus on your personal strengths and interests to ensure you come across as someone who is motivated, confident and eager to learn.

Education - While not compulsory, business-related grades at GCSE, A level, and University are all relevant and are a good sign that you understand the fundamentals of business.

Experience working in a sales-oriented role will be one of the first markers your hiring manager is looking for - be that retail or working with a small business. As these are customer-facing roles, which involve managing products as well as people, these are all transferable to a sales role.

Sales roles are all about communication, make sure this is reflected through grammar and a lack of spelling mistakes.
​
​​Download our template below:
​
​
​
​​​