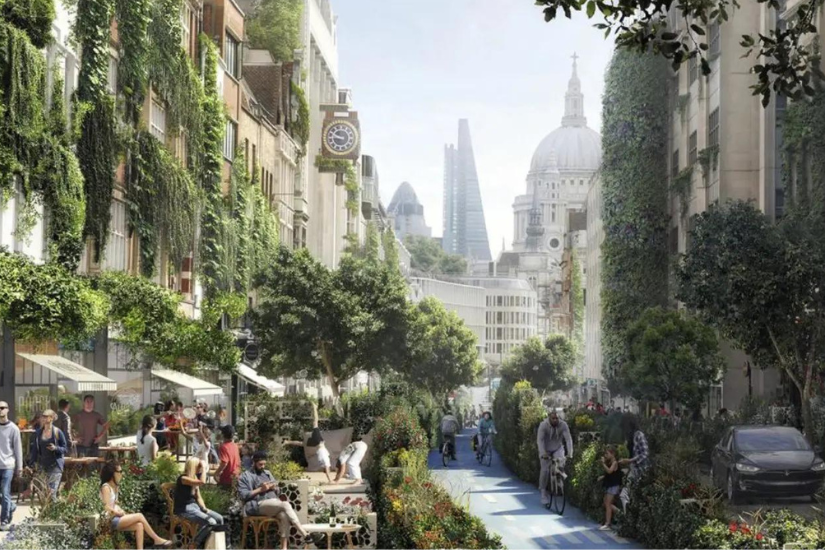 Do you have a solution to boost nature recovery and sustainability in our cities?
The Conduit and The Crown Estate are running an open competition to identify innovative urban greening solutions with the potential to be implemented in a prominent Central London area.
The Conduit is a 'community of changemakers committed to creating a just, prosperous and sustainable future'. The Crown Estate is a unique landowner occupying a space between the public and private sectors, with a focus on delivering social, environmental and economic value.
And they're our neighbors! Owning and managing the buildings and public realm around St James's Market area.
​The two organisations are working together to deliver an Innovation Lab Day, where select participants will be invited to present and workshop new and impactful approaches in urban greening, with the potential to be trialled and tested within The Crown Estate's portfolio.
The Crown Estate are eager to work with partners on solutions that contribute to biodiversity, carbon reduction and/or social value and inclusion.
​
Apply if you:
✔ work on the ground designing and implementing innovative greening
✔ have an urban greening solution that I have tested at a small scale and it works!
✔ are able to attend an event and pitch your idea at an event in Central London on 30th October
(Full specs on their information pack!)
​
The Challenge: How can we develop impactful urban greening solutions that are resilient to high footfalls and do not require onerous maintenance?
The Process:
1. Apply by 12pm, 9th October
2. Shortlisting interviews taking place mid-October
3. In-Person Lab Day: 30th October
---
​
About Handle Recruitment
Finding a new permanent or temporary opportunity at a great brand should be enjoyable & working with great people non-negotiable. We believe that everyone should be able to fulfil their potential and we have been helping great brands improve their talent processes and attract exceptional people since 1978.
We provide leading entertainment companies, social networks, global media brands, sports bodies, retailers, and tech platforms with talent solutions that make a difference. Our consultants focus on a unique specialism, from Finance, to Sales, Marketing, HR, Legal, Office Support, and Tech but are tied together by the industries we support.
​