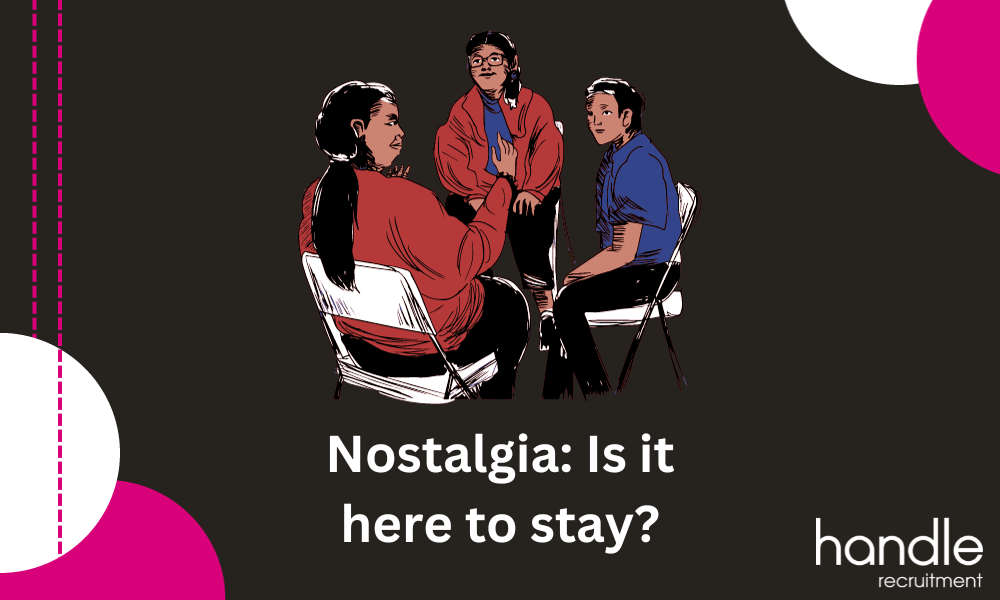 What is nostalgia marketing?
"Short story long, nostalgia marketing refers to a strategic marketing approach that leverages elements from the past to create an emotional connection with consumers. It capitalises on people's fond memories and sentimental attachments to specific eras, trends, music, visuals, or cultural references. Brands use it to evoke positive emotions and associations, triggering a sense of familiarity and comfort in their target audience. If they succeed, they generate brand affinity, loyalty, and increased engagement."Danielle Kogan
In with the old
Barbie staked its claim as a brand of the year contender, the resurgence of the flip phone, 54% of Gen Z say they like vintage clothing, and #thrifttok is generating 2.3 billion views on TikTok. Just looking at fashion, Marc Jacobs released a millennial and Gen Z-aimed line based on 90's aesthetic, and vintage clothing marketing rising worldwide from 144 billion pounds in 2022 and is projected to be worth 172 billion pounds by the end of 2023. The biggest takeaway of 2023 is that people love nostalgia, even if they didn't remember it the first time around.
Nostalgia marketing has also found its way into design identities, going as far as some brands altering their iconic logos to reflect the ones that have come before such as Pepsi or Nickelodeon echoing the designs of the 60's and 90's, respectively.
Other campaigns from this year include:
"Nostalgia sparks a sense of joy that I think has resonated with people across generations. Leading with a sense of humour, reminding people of simpler times, and making them feel at ease provides a dopamine hit that everyone is looking for in their day-to-day lives."Hannah Schalles – Wondersauce.
So what happens next?
Our network of marketers doesn't seem to think that nostalgia marketing is going to slow down anytime soon and we agree. The challenge in 2024 will be how to resurrect brand assets and campaigns whilst applying a contemporary twist. And if you are planning to include nostalgia in your 2024 strategy the biggest opportunity remains on leveraging platforms and tech that didn't exist the first time around.
​
​
---
​
​This article featured in our 'Powered by Marketing' newsletter.
If you're looking for the latest news and insight within marketing, media and PR - you can subscribe here.
​
---
​
About Handle Recruitment
Finding a new permanent or temporary opportunity at a great brand should be enjoyable & working with great people non-negotiable. We believe that everyone should be able to fulfil their potential and we have been helping great brands improve their talent processes and attract exceptional people since 1978.
We provide leading entertainment companies, social networks, global media brands, sports bodies, retailers, and tech platforms with talent solutions that make a difference. Our consultants focus on a unique specialism, from Finance, to Sales, Marketing, HR, Legal, Office Support, and Tech but are tied together by the industries we support.
​