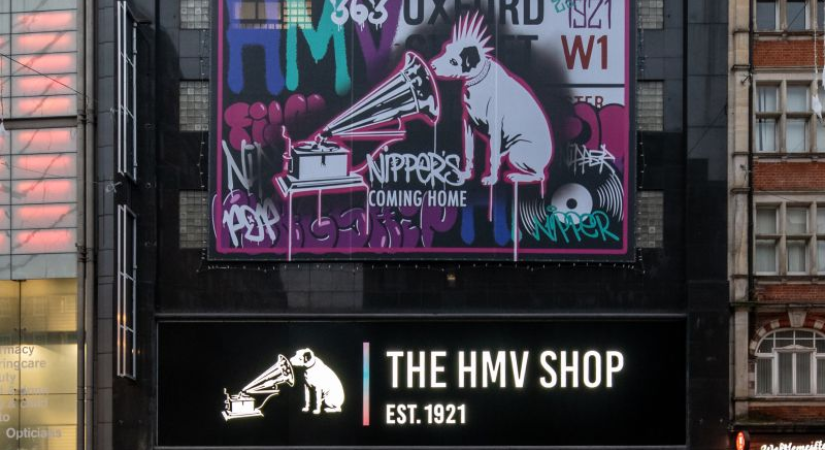 hmv is (almost) back on Oxford Street
hmv has confirmed that their 363 Oxford Street store will reopen on Friday 24th November. ​And our music-loving consultants can't wait to take the short trip from our office to check it out!
Owner of hmv and Fopp, Doug Putman, heralded the return to Oxford Street as "A culmination of the team's hard work over the past four years and as a business, we see it as the launch pad for an exciting new era for hmv". hmv's business evolution since Doug Putmans 2019 acquisition has brought what they see as a more "fan and community-orientated offer".
hmv.com states that they intend their flagship store to become "a home of entertainment in London". With over 20,000 vinyl albums and CDs, combined with its huge array of merchandise and memorabilia, the store will become the capital's largest entertainment store.
As well as offering film and music merchandise, the store will also provide spaces for grassroots bands and artists. 363 Oxford Street had long been a welcome space for music fans, enjoying megastars like Kylie Minogue, The Weeknd and Blur over the years.
Through the Live&Local programme, hmv will have hosted 2,000 performances across the UK by the end of the year and is set to increase next year with their latest opening. To get involved with the programme, fill out their enquiry form or speak to someone in-store for more details.
To celebrate the reopening, £2,000 of store credit will be given to one lucky winner this festive season!
​
Every Friday we use our blog and social platforms to celebrate London's creative industries. If you would like us to showcase something that makes you proud to work or live in London please get in touch.
---
​
About Handle Recruitment
Finding a new permanent or temporary opportunity at a great brand should be enjoyable & working with great people non-negotiable. We believe that everyone should be able to fulfil their potential and we have been helping great brands improve their talent processes and attract exceptional people since 1978.
We provide leading entertainment companies, social networks, global media brands, sports bodies, retailers, and tech platforms with talent solutions that make a difference. Our consultants focus on a unique specialism, from Finance, to Sales, Marketing, HR, Legal, Office Support, and Tech but are tied together by the industries we support.
​
Or, are you looking to hire great talent?
​