The Burnout Challenge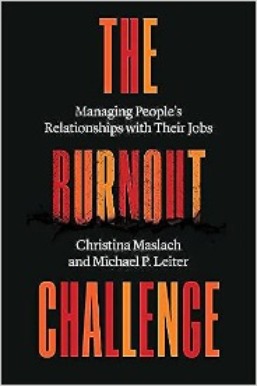 As the spotlight of Burnout shines brightly on employees, we recommend The Burnout Challenge as an informative book for managers.

The authors write:
'​Two pioneering researchers identify key causes of workplace burnout and reveal what managers can do to promote increased productivity and health.
As priorities and policies shift across workplaces, The Burnout Challenge provides pragmatic, creative, and cost-effective solutions to improve employee efficiency, health, and happiness.'
"A thoughtful and well-researched book about a core issue at the heart of the great resignation." - Christian Stadler, Forbes
"The Burnout Challenge will help managers everywhere better understand burnout… This book serves as a wise canary for workers and managers in any organization."—David Kee, Current
​
By Christina Maslach and Michael P.Leiter, this book is sure to be a valuable asset to managers looking to increase employee wellbeing.

---
​
About Handle Recruitment
Finding a new permanent or temporary opportunity at a great brand should be enjoyable & working with great people non-negotiable. We believe that everyone should be able to fulfil their potential and we have been helping great brands improve their talent processes and attract exceptional people since 1978.
We provide leading entertainment companies, social networks, global media brands, sports bodies, retailers, and tech platforms with talent solutions that make a difference. Our consultants focus on a unique specialism, from Finance, to Sales, Marketing, HR, Legal, and Office Support but are tied together by the industries we support.
​​Or, are you looking to hire great talent?​