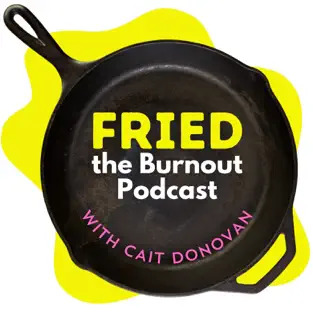 Fried: The Burnout Podcast
Fried provides a platform for thought leaders and people from all walks of life the chance to speak about their experiences with burnout.
The host Cait Donovan writes:
Each week, there is a story of breakdown and build back up and we don't skip over the nasty bits. The journey through burnout is rarely a beautiful one, but it creates some pretty amazing careers and lives. The point of this space is to assure you that you aren't alone and that there is a way through. If one week doesn't resonate, but sure that another week will. There's a solution for every story and we will cover them all.

Relateable and thought-provoking, find out more here
---
​
About Handle Recruitment
Finding a new permanent or temporary opportunity at a great brand should be enjoyable & working with great people non-negotiable. We believe that everyone should be able to fulfil their potential and we have been helping great brands improve their talent processes and attract exceptional people since 1978.
We provide leading entertainment companies, social networks, global media brands, sports bodies, retailers, and tech platforms with talent solutions that make a difference. Our consultants focus on a unique specialism, from Finance, to Sales, Marketing, HR, Legal, and Office Support but are tied together by the industries we support.
​​Or, are you looking to hire great talent?​
​